Locatie
Sommige gps-systemen hebben blijkbaar moeite om mijn adres te vinden… Hierbij dus even een korte routebeschrijving:
Als je je op de Turnhoutsebaan bevindt in Oostmalle (richting Vlimmeren) moet je de Guido Gezellelaan indraaien.
Dan het eerste straatje links, dat is de Guldenweg. Als je rechtdoor rijdt (en een heel klein beetje naar links), kom je direct uit op onze oprit.
Momenteel zijn wij aan het bouwen, dus moet je even achteraan, bij het zwarte gebouw komen aankloppen.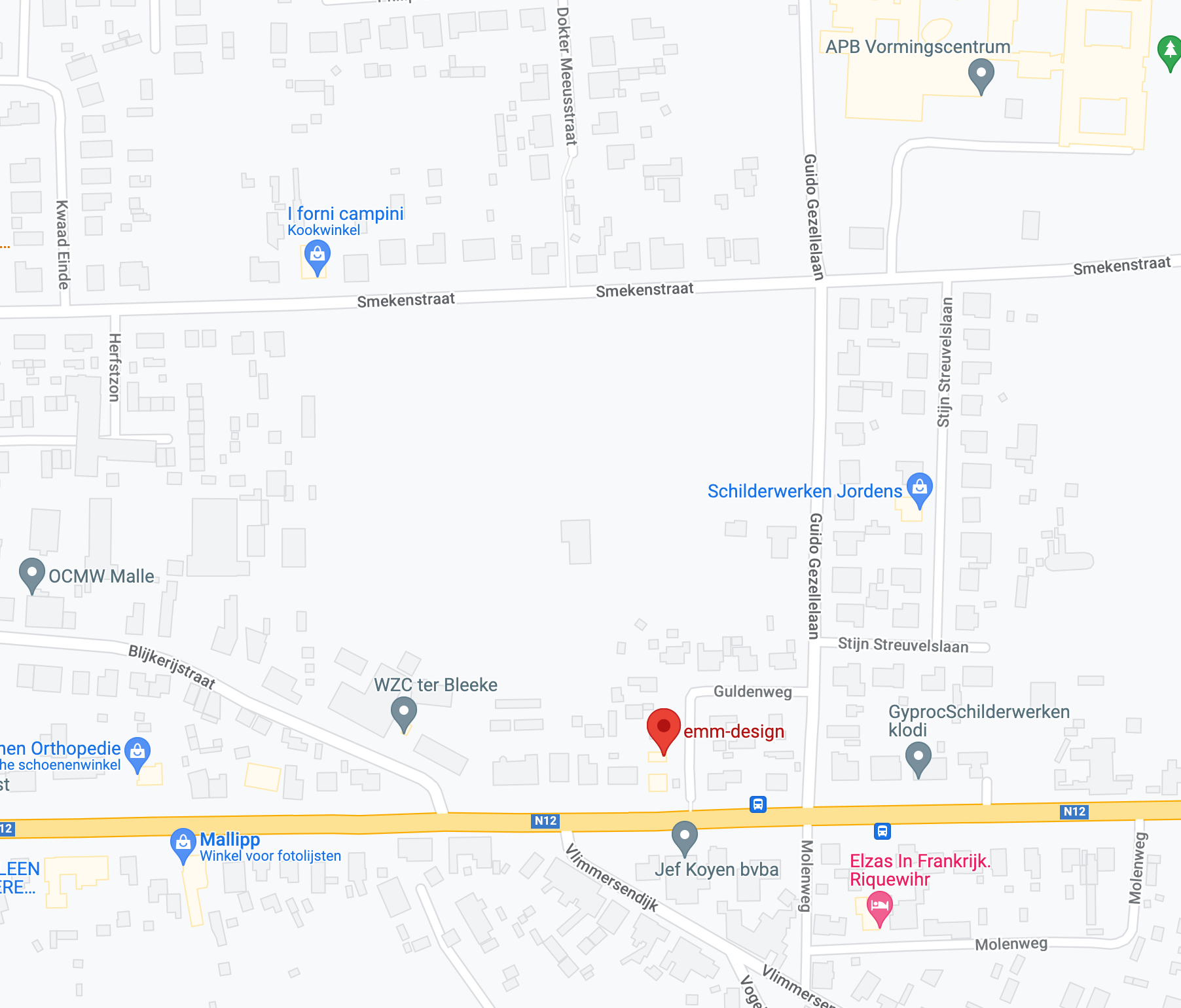 E-mail mij
Ik werk enkel op afspraak.
Wil je graag vrijblijvende info ivm een ontwerp, een fotoshoot of een tattoo of wil je graag een afspraak maken? Vul dan hieronder je gegevens in en ik neem zo snel mogelijk terug contact met je op. Check steeds je spam-folder, als je binnen een paar dagen nog geen antwoord gekregen hebt, aangezien een mail van mijn info-adres zich daar soms durft te verstoppen. Of je kan ook steeds contact met me opnemen via mijn facebook pagina.